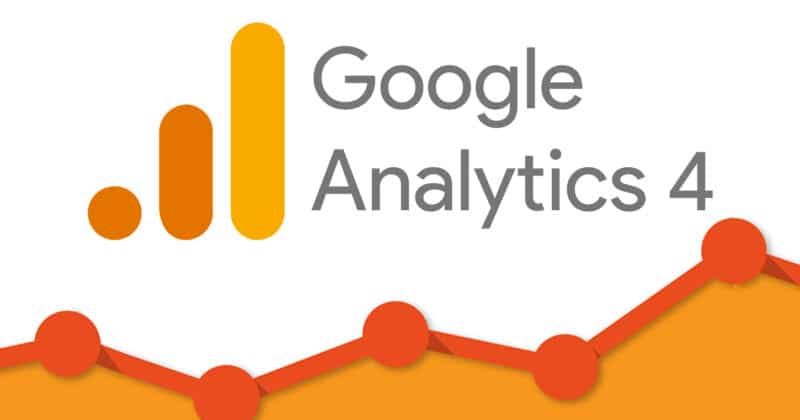 10 Benefits of Using GA4 (Google Analytics 4)
Last updated on December 30, 2022
/
The most recent version of everyone's favorite web analytics service, which monitors and reports website traffic, is Google Analytics 4 (GA4).
In comparison to the previous version, Universal Analytics (which was amazing), it offers a number of advantages, including improved cross-device monitoring, enhanced event tracking, and enhanced data privacy. 
GA4 also has native functionality for app usage tracking and is more tightly connected with other Google products, such as Google Ads and Google Tag Manager.
Check this out: The top 10 benefits of SEO
One of GA4's main advantages is its improved reporting features. This offers a more thorough view of user behavior and help companies better understand their target market and their demands.
Businesses looking to maximize their marketing campaigns and product development strategies will find this to be especially helpful.
Related >> 3 steps to beating your competitor's SEO
As well as adding real-time data and allowing you to personalize the style and feel of your reports, GA4 has other capabilities that enhance your user experience. 
In general, GA4 is an effective tool that will help companies of all sizes in understanding and connecting with their customers and figuring out how they are engaging with the content and product pages on your website.  
Here is an example of how the user acquisition chart looks: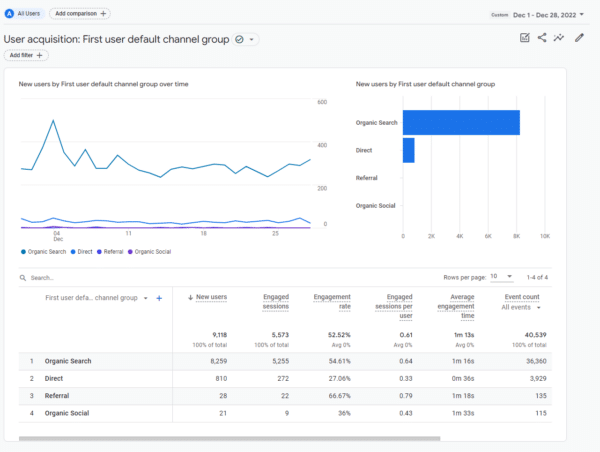 Among the principal advantages of GA4 are 10 reasons to use it:
Improved data privacy: GA4 comes with tools that let you have more control over the information that is gathered and shared, which can help to safeguard user privacy.
Better cross-device tracking: GA4 uses  machine learning to monitor users more effectively across devices, providing a more complete picture of user behavior. You can use this to understand which content is getting the most engagement, and which content needs to be improved upon.
Improved event tracking: GA4 gives you the ability to track a range of events, including clicks, form submissions, and video plays. This helps you to get a more in-depth insight of user behavior and see what they are doing on your site.
Increased integration with other Google products: GA4 is better integrated with other Google products like Google Ads and Google Tag Manager, which makes it simpler to track and improve the efficiency of your marketing initiatives.
Better app support: GA4 has native support for app usage tracking, which can be very helpful for companies who have mobile apps. This is a new feature they added.
Improvements to reporting: GA4 comes with a number of new and improved reports that provide you a more complete picture of user activity and help you better understand your target market and their demands.
User experience has been improved thanks to innovations in GA4 like the option to personalize the style and feel of your reports and the incorporation of real-time data.
Enhanced data security is provided by GA4, which also uses encryption and secure data centers to protect your information.
Simple to use: Even individuals with minimal technical knowledge can easily set up and use GA4 because to its user-friendly interface. It's easy to see how many backlinks you are getting.
Cost-effective: GA4 is free! Enough said, we all love high quality free stuff.
This is an example of the user retention data: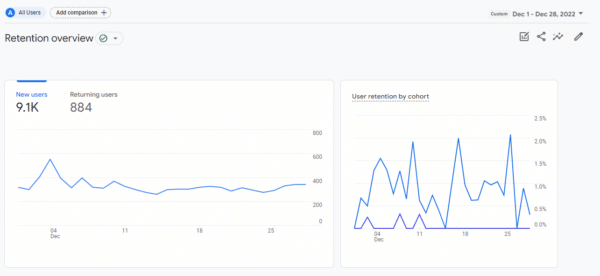 Overall, I would say that Google Analytics 4 (GA4) is a strong tool that assists companies of all sizes in a variety of ways. Each company will find different use cases for it depending on how their website operates and what marketing campaigns they have going.
A user-friendly design and better reporting features in GA4 make it simple for people to comprehend and understand their audience's behavior.